Last year, the LeVar Burton Reads podcast collaborated with the award-winning publications FIYAH Literary Magazine and Tor.com to host our first-ever short story writing contest on the theme of 'Origins & Encounters.'
We received over 700 entries in the competition, from which we would select a first place entry that would be read aloud by LeVar Burton during Season 10 of the podcast, joining the ranks of stories by Neil Gaiman, Octavia Butler and Toni Morrison. The top three entries would be published by the prestigious science fiction and fantasy site Tor.com.

Now, we're pleased to present the finalists, as chosen by LeVar Burton himself!
1st Place
"The Last Truth" by AnaMaria Curtis
Eri risks everything to work as a ship's lockbreaker; every magical luggage seal she breaks erases a memory. Her contract is almost up, and she weighs how many truths she must lose before she can be free. When a passenger asks for help, Eri decides whether this beautiful violinist is worth undoing herself entirely.
Story will be read aloud on the February 22, 2022 episode of the LeVar Burton Reads podcast, and published at Tor.com that same day.
2nd Place
"Girl Oil" by Grace P. Fong
Chelle, an aspiring actress in Los Angeles, feels the heat of competition when she and her roommate Wenqian audition for the same roles. Much worse is the envy Chelle feels when her best friend confesses feelings for Wenqian. Could an experimental new beauty oil help solve all of her problems — or lead to more disastrous results?
Story will be published at Tor.com on February 22nd, 2022.
3rd Place
"Synthetic Perennial" by DaKishia Reid, writing as Vivianni Glass
K'Mori has died once already. Brought back to life, she struggles with the limits of her reanimation while the world struggles with its meaning.
Story will be published at Tor.com on February 22nd, 2022.
HONORABLE MENTION

"The Chinatown Mission House for Wayward Girls" by James Longine Yu
The top three winning entries have been edited by Diana M. Pho and L.D. Lewis.

Diana M. Pho is an academic, playwright, and a Hugo, Locus, and Ignyte Award-nominated fiction editor. She has over a decade of experience in publishing, including Tor Books, Tor.com Publishing, and the Science Fiction Book Club. Diana currently works as Story Producer at Realm developing cutting-edge science fiction, fantasy and horror podcasts.
L.D. Lewis is an award-winning SF/F writer and editor, and publisher at Fireside Fiction as of July 2021. She serves as a founding creator, Art Director, and Project Manager for the World Fantasy Award-winning and Hugo Award-nominated FIYAH Literary Magazine. She also serves as the founding Director of FIYAHCON, chair of the 2021 Nebula Conference, Awards Manager for the Lambda Literary Foundation. She is the author of A Ruin of Shadows (Dancing Star Press, 2018) and her published short fiction and poetry includes appearances in FIYAH, PodCastle, Strange Horizons, Anathema: Spec from the Margins, Lightspeed, and Fireside Magazine, among others. She lives in Georgia on perpetual deadline, with her coffee habit, two cats, and an impressive Funko Pop! collection. Tweet her @ellethevillain.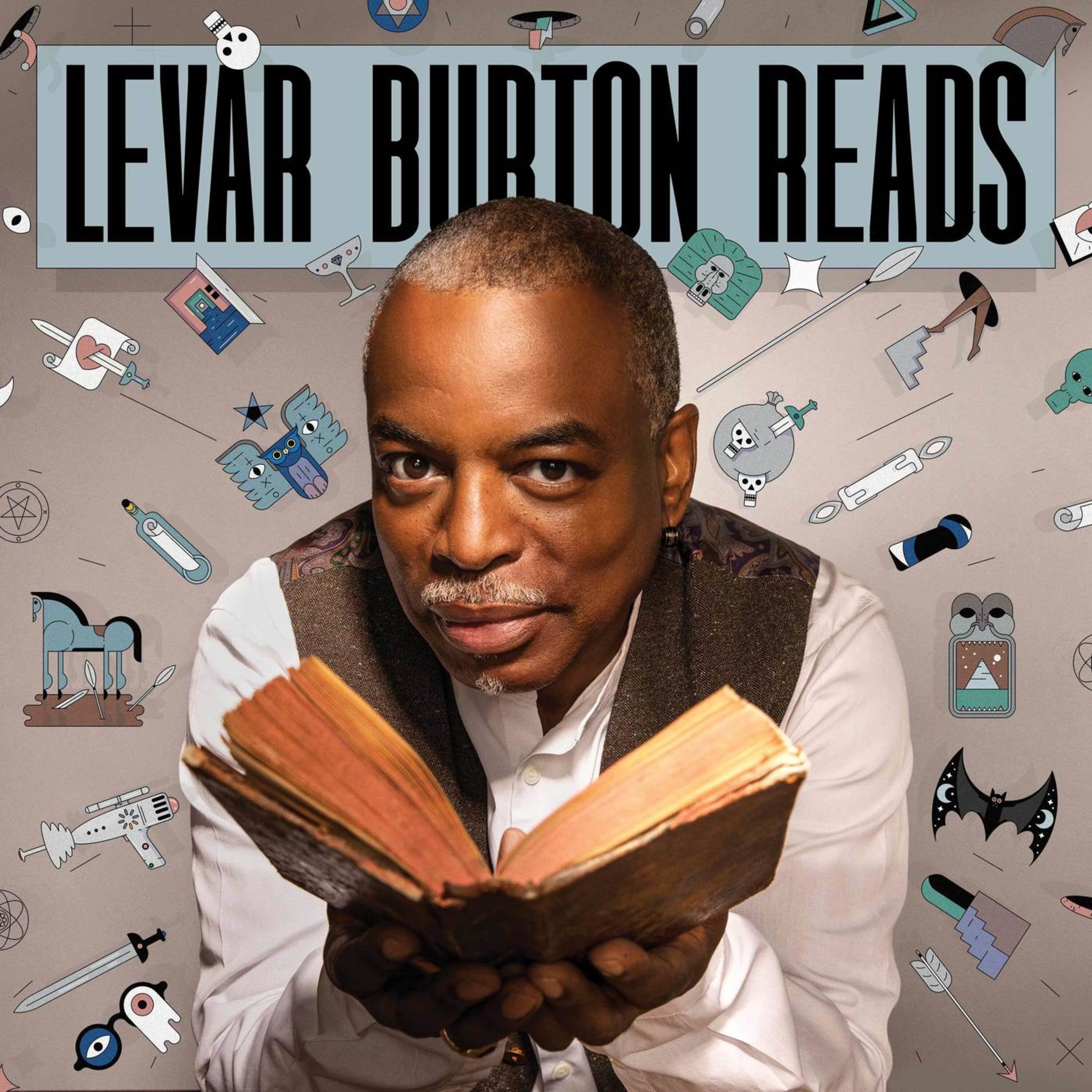 The Stitcher Original podcast LeVar Burton Reads launched in 2017, and recently released over 100 episodes. The podcast is currently in its 9th season.

The podcast features a diverse array of short fiction read aloud by host LeVar Burton with immersive sound design and music. Story selections have included works by Toni Morrison, Neil Gaiman, Ray Bradbury, Nnedi Okorafor, Ursula K. Le Guin and Octavia Butler. LeVar Burton Reads has been featured in the New Yorker and The Washington Post and on NPR, among many other outlets.
LEVAR BURTON is an actor, director, educator & cofounder of the award-winning Skybrary App; former host and executive producer of PBS's "Reading Rainbow;" and a lifelong children's literacy advocate. He hosts his own podcast, 'LeVar Burton Reads,' sharing the best short fiction and handpicked by the best voice in podcasting. BURTON also has a new YouTube Series 'This Is My Story' which highlights racism in America. BURTON starred as Kunta Kinte in the acclaimed mini-series ROOTS. BURTON also starred as Lt. Commander Geordi LaForge in STAR TREK: THE NEXT GENERATION television series and in feature films.
BURTON has been nominated for three Primetime Emmy Awards along with 27 Daytime Emmy nominations, culminating in 21 wins. During its 26-year run from 1983 to 2009, READING RAINBOW was not only one of the longest running children's television shows in history but won more than 25 awards, including 10 for outstanding series and the prestigious George Foster Peabody Award. BURTON has also been nominated twice for the Spoken Word Grammy Award and won in 1999, for narrating "The Autobiography of Martin Luther King Jr."